For 24 Hour Service Call 410-228-4447 or CLICK HERE

Hill's Industrial founded in 1962, is a leading electromechanical service center and distribution company located on the eastern shore of Maryland in the heart of the Delmarva Peninsula. Hill's offers both "in house" and "field service" solutions for electric motors, pumps, controls, and power transmission equipment. In addition, Hill's stock a large inventory of new products, with special focus on poultry processing, food processing, and municipal wastewater.

Pickermotors and
Washdown Motors
Hill's offers the Mid-Atlantic's largest inventory of Feather Pickermotors, Stainless Steel Washdown Duty Motors, and White Washdown Duty motors. We also offer a full line of Washdown Conversions and Epoxy Encapsulation for all types and brands of motors.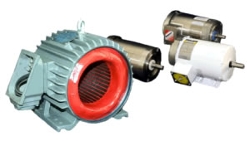 Built to last!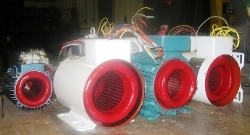 Custom Encapsulation and Potting
New Vacuum Pressure Impregnation (VPI) system
Hill's is proud to announce installation of a new Heatek vacuum pressure impregnation system. This equipment enables Hill's to offer the latest technology in varnish and insulation systems for rewound apparatus. The system subjects coils and windings to a series of vacuum and pressurization cycles while being submerged in 100% epoxy varnish. The ne ... MORE »
HILL'S BECOMES A UL508A PANEL SHOP
Hill's Industrial has added UL508A certification to our list of capabilities. While we have always built custom panels, we can now offer a "UL" file number for each one we build. This allows municipal and industrial customer's alike to know they have a product that is nationally recognized for safety and reliability.
NEW LARGER OVENS INSTALLED
Hill's recently purchased and installed new "burn off" and "baking" ovens to allow for repairs of larger apparatus. Both ovens have an interior dimension of 6ft x 6ft x 7ft to allow for higher HP motor repairs and also to better accommodate odd sizes and shapes too. In addition to larger capacity, the ovens also include state of the art temperature ... MORE »

(Sales / Price Requests): Sales@HillsIndustrial.com
Hill's Industrial
3901 Vincent Road
Linkwood, Maryland 21835