Power Transmission
When it comes to keeping your operation moving Hill's Industrial's power transmission division has you covered. Specializing in manufacturing and working with OEM's we take pride in supplying projects from the ground up. From belting, bearings and gearing to UHMW and conveyor components we sell it all. Our sales team is eager to help you through any type of project big or small.

Sterling Electric
Sterling Electric's primary business is the production of AC Induction Motors, Worm Gear (Right Angle) and Helical (Inline) Reducers and Gearmotors. Sterling specializes in Stainless Steel motors and gear reducers.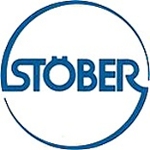 Stober
Stober specializes in motion control gear reducers (Servo) and PT gear reducers, particularly in the food and beverage industry. Stober's servo solutions range from planetary gearheads to helical bevel gearboxes to hollow bore motors to rack and pinion solutions.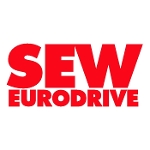 SEW Eurodrive
SEW Eurodrive is a leading company in the field of drive engineering. The range of products offered includes gearmotors, frequency inverters and drive solutions from one source.
Maska
Maska, a division of Baldor, specializes in the areas of couplings, conveyor components, and mechanical drive components which includes products such as elastomeric couplings, bushings, sheaves, and QD weld-on hubs.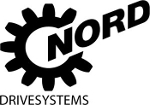 Nord Gear
Nord has a range of products including constant speed reducers, gearmotors, industrial gear units, motor starters and AC Vector drives for decentralized control.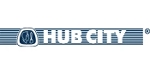 Hub City
Hub City makes a wide range of gear drives, gearmotors and related power transmission components for a multitude of applications. Hub City's products include mounted bearings, flexible shaft couplings, and their Power-Torque shaft mount gear reducers available in power ratings up... MORE »

Sumitomo
Sumitomo is a manufacturer of a host of gearing products that include but are not limited to concentric, right angle, helical shaft mount, and Cyclo drives.

Grove Gear
Grove offers a range of products, from single reduction worm gear reducers to quintuple reduction helical-bevel reducers. Grove gear offers reducers for all applications with their Ironman line which includes stainless steel and washdown high-efficiency reducers.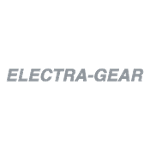 Electra Gear
Electra's aluminum motors and gear reducers are a light weight, yet durable alternative to today's cast iron and steel models, and are available off-the-shelf or customized to your exact specifications.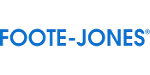 Foote Jones
Foote Jones offers a broad selection of gear products including a complete line of speed reducers, gearmotors, worm/helical reducers, shaft mounts, parallel shaft, right angle gear reducers, custom gearing and engineered specials.
Webster Industries
Webster offers a bevy of conveyor products to meet your needs including bucket elevator chain, conveyor chain, vibrating conveyors, and a multitude of other industrial chain for most applications.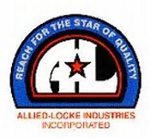 Allied Locke
Allied Locke manufactures a large portfolio of chain and accessories for a wide variety of industries. Their products include custom agricultural chain and engineering class chain and buckets to standard ANSI roller chain and custom sprockets.
Ammeraal Beltech/Uni
Ammeraal Beltech offers a wide range of belting from anti-microbial process and conveyor belts for the food industry to a flame retardant product for use at airports and everything in between. Uni-Chain produces slat-top, snap-on and special chains in steel and plastic as well as... MORE »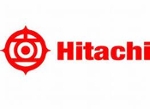 Hitachi
Hitachi manufactures quality ANSI roller and industrial chain. Hitachi's new Inspire SBR Series roller chains are coated with a film of stainless steel achieved through a proprietary blast treatment.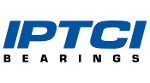 IPTCI
IPTCI manufactures cost effective standard and food grade bearings and housings for all type of industry.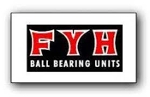 FYH
FYH manufactures quality mounted bearings that include take-up bearings and all other standard flange units of all sizes.

Jason Industrial
Jason Industrial offers a complete range of industrial v-belts, neoprene and urethane synchronous belts, each provided in all English and metric cross-sections or pitches.
Bestorq
Bestorq manufactures quality v belts for an economical price. Bestorq offers cogged, banded, timing, and classic hex belts in their extensive inventory.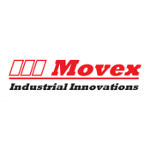 Movex
Movex features a widely diversified and increasingly enriched catalogue, including chains and modular belts, curves, sprockets, idlers and bearing, that can meet all applications for any industrial systems.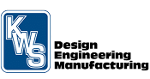 KWS
KWS is a leader in the design and manufacture of conveying equipment for the bulk material handling industry. KWS offers all types of screw conveyor including shaftless and vertical conveyors.
Van Zeeland
Van Zeeland is well known for fast turn-around on custom made-to-order and ready-to-ship sprockets, gears and timing pulleys.
Grizzly
Grizzly manufactures sprocket sizes to fit all chain manufacturers chains. In addition Grizzly manufactures sprockets based only on chain dimensions.
Maurey
Maurey's product line includes Hi-Q Light Duty Sheaves; HQ Ful-Grip Sheaves and Bushings; Ful-GRIP Sheaves and Bushings; Positive Drive Pulleys and High Torque Drive Sprockets; Hi-Q and Hi-Flex Couplings; Manual and Spring-Loaded Sheaves and accessories; and GOODYEAR'S complete l... MORE »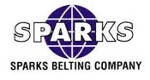 Sparks
Sparks functions with three sub-business units: Belting, Dura Drive Plus Motorized Pulleys, and Dura Lock Modular Plastic. Sparks' belting includes more than 150 different styles.


Darali
Darali is a manufacturer of high efficiency Cycloidal speed reducers and Mechanical variable reducers (Disco Drives) for a wide range of applications.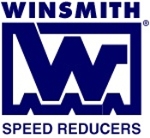 Winsmith
Winsmith designs and produces worm, planetary, differential planetary, planocentric, epicyclical, and helical gearing technologies for a wide range of markets and applications including packaging, food processing, broadband satellite communications, solar energy array tracking, h... MORE »
David Brown
David Brown engineers many power transmission drive applications that include vertical mill drives, centre drives, high speed gearboxes, custom drives, mill drive gearboxes, conveyor drives, defence transmissions, marine transmissions, and girth gears.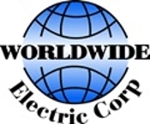 Worldwide Electric
Worldwide is a manufacturer of various cost effective products that include motors, variable frequency drives, shaft mount reducers, worm gear reducers, inline helical reducers, and gearmotors.
4B
4B offers everything from elevator buckets to forged conveyor chain and level monitors to hazard monitors. 4B also carries elevator belting and hardware to fit any bucket elevator.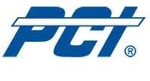 PCI
PCI is a manufacture that specializes in pulley assemblies, custom drum pulleys, weld-on hubs, and bushings available in stainless steel or mild steel.
Diversified Plastics
Diversified Plastics is a fabricator of UHMW plastic products that help with wear and longevity of most industrial products. Diversified plastics manufacture products such as roll end bearings, roller chain sprockets, and wear strips.
Tapco
Tapco is a manufacturer of elevator buckets and associated bucket elevator products such as drag flights and hanger bearings.