Pumps/Valves/Fittings
Hill's Industrial is one of the Mid Atlantic's largest stocking distributors when it comes to pumps and sanitary fittings. Hill's supports many types of customers including municipality, poultry, food processing, pharmaceutical and more. From stainless fittings, ball valves and food grade metal detectable gaskets to municipal and sanitary pumps, Hill's offers a wide variety of products to meet all of your needs. As an added bonus Hill's services all the products we sell.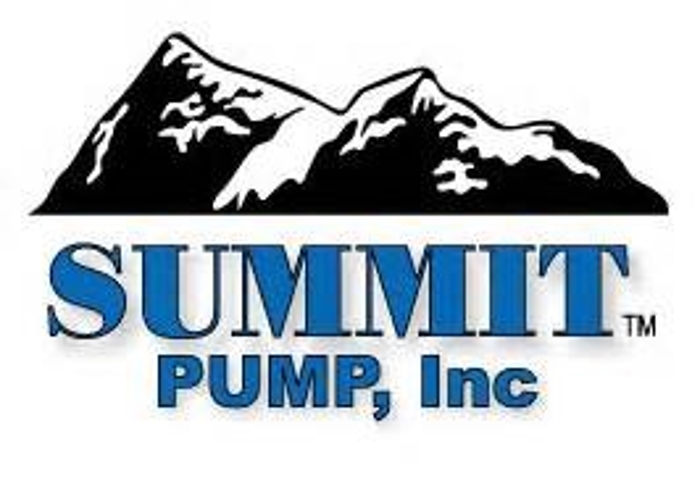 Summit Pumps
Since 1982 Summit Pump, Inc has manufactured quality pumps and pump parts for industry worldwide. The company mission statement is more than just a plaque on the wall; it is how we strategically go to market. We will "provide quality pumping products in a timely manner, at a fair market price". Loc...
MORE »

Murzan
Murzan, Inc. is an engineering company that develops and manufactures pumps and process equipment for food, meat & poultry, pharmaceutical, beverage, cosmetic, and biomedical industries. Murzan pumps and systems are the best solution for the transferring of viscous products (eg. peanut butter), sh...
MORE »
Thomas Pump
Thomas Pump Company manufactures pitot tube style pumps for high pressure washdown applications.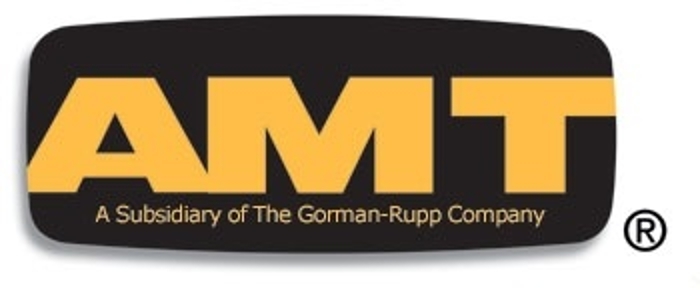 AMT Pumps
AMT has sold under its own name and under distributor branded names for over 70 years to the largest industrial distributors in the country as well as outside the country. The product line consists of a wide range of electric and engine driven centrifugal and diaphragm pumps in cast iron, bronze, st...
MORE »

Topline
Top Line Process Equipment Company is a leading supplier of quality hygienic stainless steel process equipment for over 50 years. Top Line services the Food, Beverage, Dairy, Pharmaceutical, Biotechnology, Cosmetics, and Electronics industries. Marketing through a world-wide network of distributors...
MORE »
ABS Pumps
The core of Sulzer's dewatering equipment is the range of highly reliable, easy-to-handle and transportable ABS submersible dewatering pumps. Our product range is characterized by robust design and low weight. The pumps have a modular design with interchangeable spare parts making service and mainte...
MORE »

Thomsen
For almost 80 years, Thomsen Group LLC (formerly LC Thomsen) has been supplying high quality stainless steel products to the dairy, food, brewing, and beverage industries. When you think of THOMSEN, three words should come to mind; Quality, Value, & Delivery.
LMI Pumps
LMI (Liquid Meltronics Inc.) has been providing quality products for the water treatment world for over 25 years. Leading the industry, LMI introduced the first full line of electronic metering pumps. LMI continues to shape the future through innovation.
Crane Deming Pumps
Crane Co. is a diversified manufacturer of highly engineered industrial products. Founded in 1855, Crane provides products and solutions to customers in the aerospace, electronics, hydrocarbon processing, petrochemical, chemical, power generation, automated merchandising, transportation and other ma...
MORE »

Flint and Walling
Our high performance pumps and water systems provide you with the solutions you need for home, agricultural, commercial and industrial applications. Backed by a customer service team with a 95% customer satisfaction rating, choose Flint & Walling for the products and support you can trust. The Flin...
MORE »
Grundfos Pumps
Grundfos is a global leader in advanced pump solutions and a trendsetter in water technology. An annual production of more than 16 million pump units makes Grundfos one of the world's leading pump manufacturers. Circulator pumps for heating and air-conditioning as well as other centrifugal pumps for...
MORE »
Hydromatic
An Established, Proven History... Hydromatic has been a national leader in the wastewater pump industry since 1959. Today, Hydromatic continues to design and manufacture one of the most extensive and diversified lines of submersible wastewater sump, sewage, effluent, grinder and large solids handli...
MORE »
Landia Pumps
Landia is a world-leading manufacturer of: Heavy-Duty Chopper Pumps, Submersible Mixers, Jet-Aerators and advanced process units. Our products are in worldwide service in: Wastewater Treatment Plants, In Biogas Plants, in Agricultural Farms, in the Food and Beverage Industry and in the Process Indu...
MORE »
Shanley Pump
Shanley Pump and Equipment, Inc. is an International Pump distributor of specialty positive displacement and centrifugal pumps for difficult pumping applications. We offer high-quality pumps and industry-leading service to the pump market. Our pump customers are mainly located in Industrial North Am...
MORE »
Sulzer Pumps
Sulzer provides a wide range of products and services for engineered, configured, and standard pumping solutions, as well as essential auxiliary equipment such as monitoring and controlling systems, compressors and others. Sulzer specializes in the following: Axially Split Pumps Sulzer offers a w...
MORE »
Waukesha Pump
Waukesha Cherry-Burrell, an SPX Brand, is a major supplier of component equipment including pumps, valves, fittings, heat exchangers, and dispersion equipment. The company and its network of distributors are dedicated to raising productivity, product quality and profitability for their equipment and...
MORE »
Zoeller
When you have residential or commercial waste water issues, you can count on Zoeller Pumps to deliver the very best solutions. Manufacturer of dirty water submersible sump pumps for dewatering, sewage and grinder applications, pump sizing software, and plastic injection molding their durability is s...
MORE »